Facebook advertising continues to be a platform underdog in connecting advertisers to their desired audiences through social media. More than two billion people utilize Facebook's capabilities every month from boomers to Gen Zers — so no matter what type of audience you want to reach, you will find them through Facebook.
When properly used, Facebook can help advertisers raise their brand awareness, attract new customers and convert interested customers lower in the funnel.
Before generating leads and conversions, it's important to understand the platform's ad format types and targeting options in order to get the best results. Let's take a look at Facebook ads best practices.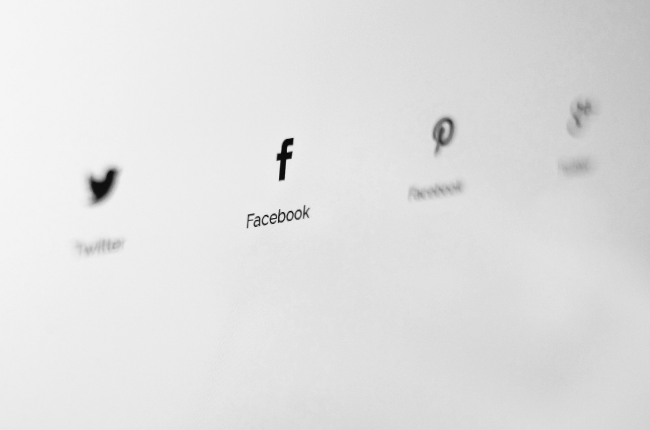 Related: Leveraging Paid Social for Brand Recovery
Facebook Audience
Facebook is one channel you can use to interact with your target audience. But how do you know you're reaching the right people? Ad campaigns are made up of ad sets that share settings for how, when and where an advertisement will run. The choices made at this level give options to choose audience characteristics like location, gender and age.
Using different audience targeting allows an advertiser to create different ads for groups related to different business goals. Ultimately, Facebook allows you to speak to an existing customer differently than you would to people who have never heard of your business before.
Facebook ad targeting offers three audience selection tools for SMART ad targeting. SMART stands for specific, measurable, attainable, relevant, and trackable. Following these goals will keep you and other employees focused and driven when focusing on new Facebook ads. You want to make sure that your goals align with your company. Whether you are advertising construction companies or highly anticipated concerts, your goals should be well thought out and true to your brand.
Core Audiences
Core audiences can be leveraged for reaching potential customers who are unaware that you exist. This targeting option lets a user define audiences based on their location, demographics, interests, behavior and connections.
Custom Audiences
A Facebook custom audience is a great way for engaging with people who have already shown interest in your business, whether they are returning customers or people who have used your application or visited your website.
Lookalike Audiences
A lookalike audience is popular among advertisers because they are fast and effective in connecting users with people likely to respond to your ads. Once a Facebook advertiser has a source audience, then their ads will reach people with common interests and traits.
Facebook Pixel
The Facebook pixel is a piece of code you can add to your brand's website that leads to greater impact on your overall Facebook ad campaign. After adding the pixel to your website, when someone visits your website and takes any action, the Facebook pixel is then triggered and reports this action. Even if you're not ready to engage in some of Facebook's advanced pixel strategies, it is highly encouraged in an ad campaign.
This is a great way to record tracking as well as beginning the steps to retargeting. Facebook pixel set up can automatically create a custom audience of people who visit your site. With the pixel, you'll be able to show people targeted ads for items they have previously viewed on your website.
Creative Learnings
If an advertiser wants to use video, images, words or a combination of all — there's a Facebook ad format that fits everyone in digital marketing.
In the past year, a Facebook video ad held user attention 5 times more than static images alone. Campaigns using static plus lightweight video also achieved 17% higher conversion lifts. In addition to other stats, the number of advertisers using video in direct response campaigns across Facebook platforms and Facebook posts increased 3.8 times. These social video trends show no sign of stopping — so, now's the time to integrate video into your social advertising strategy.
Format Options for Facebook Ad Creatives:
Photo
Video
Messenger
Stories
Carousel ad
Slideshow
Collection
Playables
Instant Experience
Although there are many Facebook ad types available, Facebook suggests utilizing dynamic ads when moving forward with campaign structure. Dynamic creative saves an advertiser time during ad creation, improves performance, delivers different versions of creative and generates the best performing ad copy combinations.
Dynamic creative will automatically deliver high-performing combinations of assets to Facebook users. The ad type is then served across placements to explore the performance of each creative element within the given target audience. Dynamic creative ads can be applied to Conversion, Traffic, Video Views, Reach, Brand Awareness and App install campaigns.
You will want to follow Facebook advertising policies when using the different formats available for ad creatives. This will require you to look into some of the best practices when it comes to user consent and data practices. It is better to be cautious and follow the rules in place from the social media platform, instead of risking the ability to further connect with your target audience.
Test
It's essential not to make assumptions about what will work and what will not in your Facebook ad campaign. If you do not have a strong and intelligent in place, you run the risk of not being seen by your intended demographic. This is why testing is extremely important on every significant social media platform that is used during advertising campaigns. Each time advertisers try something new, they should test it against previous data so they can see whether or not they're making improvements to the social media metrics and goals that matter most.
A/B testing is also a great way to test small variations in marketing materials to determine which is most effective with your particular audience. Over time, advertisers will gain insights about what strategy works best for them on Facebook, helping them refine their Facebook campaign objective and goals.
Track & Optimize
Advertisers can measure how well their Facebook advertising strategy is performing in the Facebook Ads Manager dashboard.
How can I view Facebook measurement?
Ads Manager can monitor your campaign performance, view reach and demographic breakdowns, as well as review your ad spend over any period of time.
Are my ads being seen by the right audiences?
Facebook measurement is based on people. The breakdowns analyze data so users receive a high-level view of their audience demographics. You will want to be careful and understand if your ads are attracting the attention of relevant people. No one wants to have their ads be seen by those that do not have any interest in what your company has to offer. Advertisers can also compare current audiences with future audiences they would like to reach.
Which parts of my marketing campaign are driving an impact?
Attribution is the process of assigning credit to the marketing touchpoints along the customer journey that lead to a conversion or desired action by a customer. When advertisers understand which of their ads get credit, they can better measure the impact each of their ads has and make decisions for future campaign budget optimization and planning.
As you continue to work on your online campaigns, remember that the world of social media is an ever-changing one with more advanced features over a short span of time. In order to stay on top of the changes that happen with social media, it is required to study Facebook advertising updates as often as possible. This can include looking into a variety of newspapers and publications on the web from reliable sources. You only have to Google "Facebook updates" to find beneficial information from many relevant websites.
Another big piece of advice is to not rush when coming up ads for your marketing campaigns. Facebook is a public platform, and it can be embarrassing if thousands of people quickly notice mistakes, no matter how hard you worked to avoid any problems.  It can be easy to include typos or errors in your advertisements, if you do not take the proper time to review your ads. Besides going over your own work, you should ask a fellow employee to get a fresh pair of eyes on your advertising efforts.
Congratulations! You have just learned about beneficial practices on Facebook. Now that you have learned about some of the best practices for Facebook, you are ready to expand your social media skills. With the right amount of practice, you will be able to reach your Facebook audience.
Have an upcoming Facebook campaign? Check out our paid social services and contact us today.